Tendon pain – causes, prevention and rehabilitation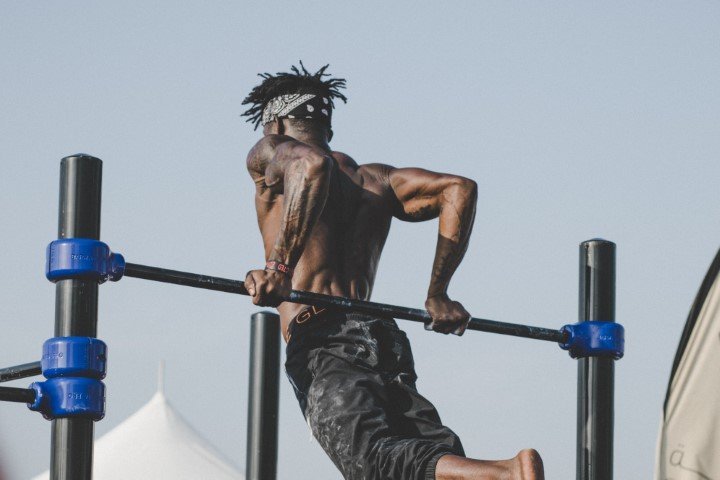 Tendon pain can be taxing on your quality of life. It's important to get treatment early for any tendon pain as this will ensure a better recovery. Most tendon pains will resolve with good quality treatment.
What are Tendons?
Tendons are found at either end of any muscle in the body and their purpose is to join the muscle to the bone. Tendons are different to muscle in that they do not contract, their job is purely to transfer the force.
They are made up of long strands of a connective material called collagen. These strands all wrap together forming something much like a rope.
There are different types of tendons, some are more like rope, for example your Achilles tendon. Others spread out thinly and look more like a sheet, for example your rotator cuff tendons in the shoulder.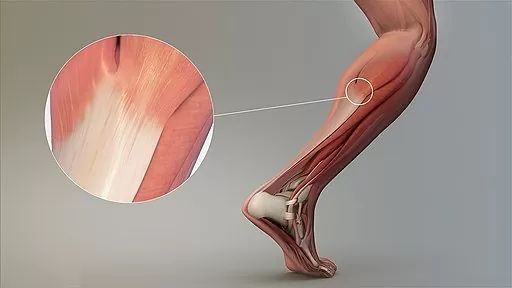 It should be noted that tendons don't have the same blood supply as muscles. This means it is harder for a tendon to heal, as the nutrients needed are slower to reach them. This is very different to muscles that have lots of blood supply and can heal relatively quickly.
Why do I get Tendon Pain?
There are a number of different reasons for tendon pain. Below we have listed the most common reasons:
#1. Overloading the Tendon
Tendons do not adapt well to changes in load. This is due to poor blood supply to the tendons.

Blood supply is essential to help the tendon gain nutrients for growth and remove waste products. Because of this poor blood supply, tendons will usually take around 3 months to adapt, where muscles can change in 6 weeks.
Changes in load can depend on your normal activity level. You should be careful with anything that will really challenges your level of fitness. This doesn't mean don't do this activity, but rather train, so that your tendons will be used to the load required.

These concepts are explained in further detail in our blog on load management.

#2. Compression of the tendon
As a rule of thumb, all tendons hate compression and respond well to tension.

Due to the alignment of the fibres of collagen, tendon acts much like a rope. If a rope is pulled against, it can easily withstand that force. If you tie a rope around a sharp rock, over time the rope will fray due to compression.
Some tendons are more prone to compression injuries than others. A tendon in your hip called your gluteus medius tendon is particularly vulnerable to compression
Other tendons that are vulnerable to compression are your:
Patella tendon

Insertion of the Achilles tendon

Rotator cuff tendons (supraspinatus and infraspinatus)
#3. Other reasons
There is a known link between type 2 diabetes and tendon pain. This is likely due to the fact that the illness will decrease blood supply to the tendons.
As you get older your tendons aren't as likely to adapt quickly. As a result of this tendon pain is common with changes in activity levels.
If you have had tendon pain in the past, this predisposes you to having further tendon pain in the future.
What is the best treatment for tendon pain?
There are a few ways to be treated for tendon pain. The most effective way is to trial a period of rehabilitation.
Rehabilitation
Rehabilitation of tendon pain involves slowly exposing the tendon to gradual amounts of increasing load through exercise. This is called mechanotherapy.
Tendons need a graduated exposure to load, so they can heal properly. Usually the collagen fibres can be twisted, and gradually loading the tendon through exercise helps it to re-align the collagen fibres once more.
Rehabilitation does not need to be in person. There is good reason for you to try online physiotherapy for rehabilitation of your tendon pain.
If you needed further tips on good rehabilitation for Achilles Tendinopathy try our newest ultimate guide with the latest tips on a quick recovery.
Does massage work?
Massage will not work for tendon pain. The reason for this is that tendons do not respond well to compression.
There is some rationale for massaging the muscle that the tendon is connecting. If the muscle is particularly tight, then massaging this muscle may reduce some strain that the tendon will have to transmit.
It is not recommended to trial deep frictions over the tendon as this may exacerbate the problem and increase the time taken for tendon healing.
Injections
A common treatment for some tendon injuries is cortizone (HCLA) injections. There is evidence that this will work in the short term, however the long term effect of these injections are dubious at best.
If you have trialled rehabilitation with minimal success it may be worth trialling a HCLA injection for pain relief, and then continuing with exercise.
Surgery
Surgery is a last resort for the treatment of tendon pain. The reason for surgery being the last resort is that it carries risk such as infection, and failed healing. It is also very expensive.
Surgery will usually involve removing anything that is inflamed and then cutting in line with the collagen fibres to try and disrupt any scar tissue.
Prevention for tendon pain
The biggest prevention for tendon pain is to watch your activity level. Try to avoid massive spikes in activity, especially if you are usually sedentary or have had past tendon troubles.
If you begin to feel pain, ACT QUICKLY. See if you can adjust the load you're placing on your tendons. This may be as simply as adjusting how you perform a task.
Make sure you have supportive shoes for long runs or walks. This will help to avoid tendon injuries in the foot.
The bottom line
Tendon pain can occur at any time, however it is much more likely to occur with massive changes in load. Rehabilitation early is essential to seeing good outcomes with this condition.